Fashola, Okowa Commission Gas Turbine In Niger Delta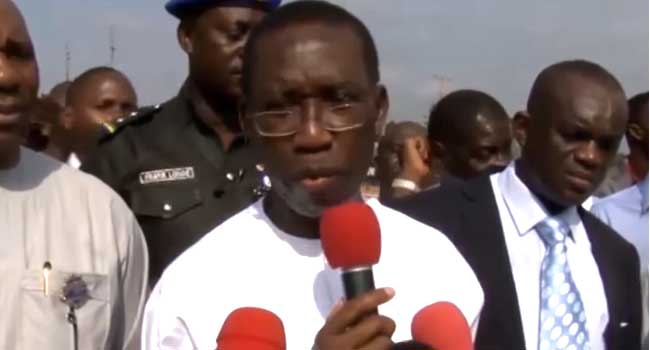 The Minister of Power, Works and Housing, Mr. Babatunde Fashola and the Governor of Delta State, Ifeanyi Okowa, have commissioned a 115mw gas turbine installed by Transcorp Power Limited Ughelli, bringing the installed capacity to 620mw from the 160mw which the company inherited from UPN privatization in 2013.
According to the management of Transcorp Power, the company currently generates only 300mw owing to shortage of gas supply, and promises to invest facilities that would increase gas supply to the power station if the government creates an enabling regulatory framework.
Mr. Fashola commended Governor Okowa for his commitment to peace in the Niger Delta, observing that it has paid off with the successful operation of Transcorp in the area without issues.
He also observed that the increase in power generation was a clear sign that the privatization of the power sector had started yielding benefits for Nigerians.
However, Governor Okowa called for collaborative efforts in the power sector to ensure that generated power translates into electricity in the homes of Nigerians, assuring that the existing peace in the state would be consolidated as a continuous boost to investors confidence.