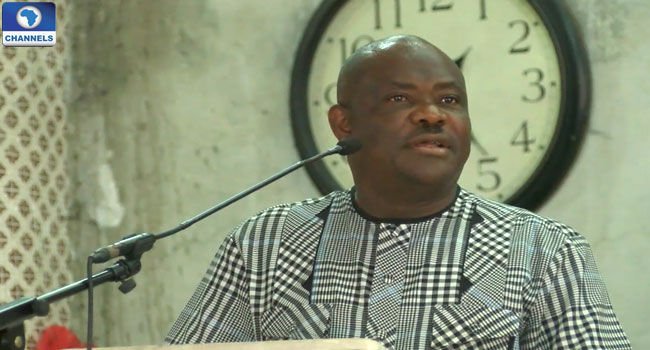 Rivers State Governor, Nyesom Wike, said his administration is building a culture of commitment and passion in the service of the state.
Speaking after inspecting some projects in Port Harcourt and Obio/Akpor Local Government Area on Tuesday, Governor Wike said he has raised the bar on projects initiation and execution because of the need to depart from the past.
He noted that in the past, projects were designed without consideration for quality and durability.
"By the time I conclude my sojourn in office, I want to leave a legacy of quality projects across the state.
"We have raised the bar to ensure that all our projects are executed in line with the new high standards that will ensure the projects last a long time," the Governor said.
Commenting on the State Ecumenical Centre, he urged the Christian Association of Nigeria to map out a plan to raise funds for the maintenance of the facility after its completion.
He noted that the State Government at regular intervals would support the association in maintaining the centre.
Governor Wike inspected the ongoing construction of the State Ecumenical Centre, the Port Harcourt Pleasure Park, the Second Nkpogu Bridge and the Landscaping Architecture at the Air Force overheard bridge in the state's capital.