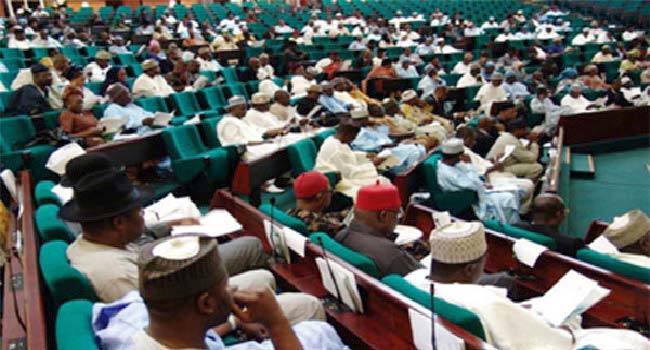 The House Of Representatives has asked the Nigerian Armed Forces to stop setting ablaze illegal refineries and adopt a more acceptable method of destroying them.
This resolution followed a debate on the menace of black soot which, according to a lawmaker, is causing panic in Port Harcourt and some parts of Rivers state.
The House also wants the Ministries of Environment and Health to have a team of experts identify the source of the soot and propose a remedy.
The Rivers state Governor, Nyesom Wike, had earlier appealed to the Nigerian Army and other security agencies to adopt more refined ways of destroying illegal refineries in the state.
He stated that the methods currently adopted by security agencies in destroying illegal refineries were harmful to the environment and formed part of the reasons why the state suffers from black soot.
Wike then stressed that his administration would continue to take steps to protect Rivers state from such environmental hazards by also engaging all  the necessary stakeholders.