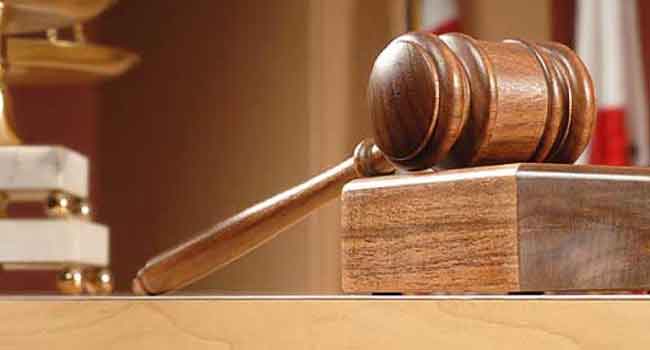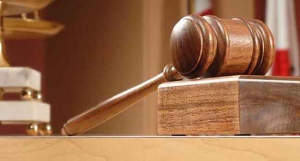 The Federal High Court sitting in Lagos has fixed April 12 to deliver judgment in an application filed by a Senior Advocate of Nigeria, Mike Ozekhome challenging the temporary forfeiture of 75 million Naira, paid into his GT Bank account by Governor Ayo Fayose of Ekiti State.
Justice Abdulazeez Anka fixed the date after listening to arguments from lawyers in the matter.
On February 7, the judge had granted the temporary forfeiture order at the instance of the Economic and Financial Crimes Commission (EFCC).
The anti-graft agency had alleged that the 75million Naira which was paid to Mr Ozekhome as legal fees by Governor Ayo Fayose, was part of a 2.26 billion Naira arms procurement fund, which a former National Security Adviser, Col. Sambo Dasuki (Rtd.), allegedly looted from the Federal Government.
Mr Ozekhome, has however told the court that the EFCC suppressed material facts in obtaining the order, and there's no legal justification for their action which he says offends sections 36, 37 and 41 of the 1999 Constitution
The Senior Advocate also maintained that the order of interim forfeiture of his account was made in bad faith by the commission. He therefore asked the court for an order discharging or vacating forthwith, the order.
Counsel to the EFCC, Rotimi Oyedepo on his part submitted that the EFCC had traced N1.22bn out of the N2.26bn Dasuki loot to Gov Fayose.
The lawyer stressed that though the EFCC had earlier secured an interim order from Justice Mohammed Idris of the Federal High Court in Lagos to freeze Gov Fayose's account, the governor, through Mr Ozekhome, went before Justice Taiwo Taiwo of the Ado Ekiti Division of the Federal High Court, to obtain an order to unfreeze the account and immediately started to dissipate the funds despite being aware that the EFCC was appealing that particular order.
He therefore asked the court not to lift the order freezing the Snr Advocate's account.