Gov. Ahmed Signs 2017 Budget Into Law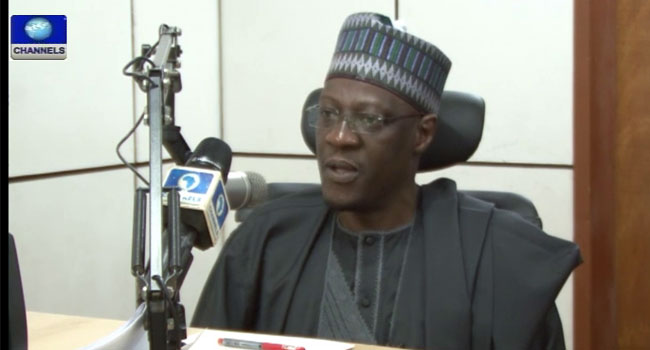 The Kwara State Governor, Abdulfatah Ahmed, has assented to 160.9billion Naira 2017 budget as passed by the Kwara State House of Assembly.
Speaking during the signing ceremony at his office, Governor Ahmed said with the signing of the budget into law, his administration will commence execution of some major capital projects immediately, starting with the new campuses of Kwara State University (KWASU) and all other major projects across the state.
"I want to assure you that as we sign the budget into law, we will hit the ground running.
"In this regard, some major capital projects slated for execution this year will be flagged-off from next week.
"We will start with the campuses of Kwara State University, we are building for Ilorin School of Governance, College of Agriculture in Ilesha-Baruba and of course, the Osi Campus.
"We will also be flagging-off the dual carriage roads and all other projects", he said.
Ahmed said his government is working round the clock to ensure that funding for the budget is made available through the Internally Generated Revenue (IGR) for optimal implementation of the appropriation law.
He also said he will uphold adherence to the provisions of the budget, while commending the House of Assembly for its professional approach to legislative function.
Dr. Ahmed said the House will however be approached for supplementary appropriation where the need arises.
Earlier, the Speaker of the Kwara State House of Assembly, Rt. Hon. Ali Ahmad said the House has passed a budget of 160.9 billion Naira with over 90billion Naira devoted to capital expenditure where all the indices put in place by international organisations are present.
He said it is a budget that will be different from all the budgets earlier passed in the state.
Hon. Ahmad stated that with the injection of significant capital expenditure into the economy, the state will surely move out of recession faster than expected.
It will be recalled that Governor Ahmed presented the 2017 budget estimate of 135,064,529,461 billion Naira to members of the State House of Assembly for consideration and approval on December 29, 2016.
However, the approved budget was increased by the House to 160.9billion Naira, with 90.1billion Naira voted for capital expenditure, while 70.7billion Naira was allocated to recurrent expenditure.