Pharmacists Council Of Nigeria Seals 373 Premises,15 Illegal Pharmacies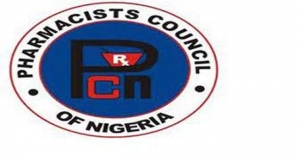 The Pharmacists Council of Nigeria has sealed up 373 premises and another 15 illegal pharmacies for various offenses, in an exercise carried out at various locations in Ogun state. 
At a press briefing held in Abeokuta, the Ogun state capital, the Director of Inspection and Monitoring, Mrs Anthonia Aruya said this became imperative in other to safeguard the public health and reduce numbers of avoidable deaths through unwholesome practices, by illegal practitioners.
She said the council was more determined and committed to ensuring rational distribution and dispensing of medicines that are safe, effective and of good quality to the public.
She however warned members of the general public to always purchase their medicines from licensed pharmacies
"What we observed in Ogun state is that so many premises commenced operations without fulfilling minimum requirement for registration while others failed to renew their license to operate such shops. some of these premises store products in environment where the quality, safety and efficacy of pharmaceutical cannot be guaranteed"
"This exposes the public to serious danger, others do not have requisite knowledge or know how to handle the highly ethical drugs in their facilities.this exercise is part of efforts by the Pharmacists Council of Nigeria to reverse this ugly trends and improve on the level of pharmaceutical services delivery to the general public"
"At the end of the enforcement exercise, a total of 435 premises comprising 44 pharmacies and 391 patent medicine shops were visited, a total of 373 premises made up of 15 illegal pharmacies and 358 patent medicines stores were sealed for various offenses, some of which are operating without registration with Pharmacists Council of Nigeria, failure to renew premises license, dispensing ethical products without the supervision of a pharmacist" she said
"The Pharmacists Council of Nigeria can not guarantee that drugs sold in unregistered outlets are of the same integrity as specified by the manufacturers, since they have not submitted to regulation that ensures maintenance of minimum standards for handling such products.
"Members of the public are advised to purchase their medicines from licensed pharmacies and simple household remedies from licensed patent and propriety medicines vendor shops, while those intending to start pharmaceutical business should get in touch with the PCN head office located at plot 7/9 Idu industrial layout, Abuja or any of our state and zonal offices for proper guidance" she concluded.