Buhari Condemns Killings Across Nigeria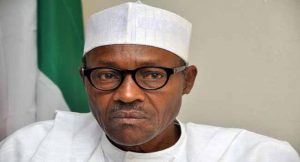 Nigeria's President, Muhammadu Buhari, has condoled with the government and people of Benue state on the recent attack on a market in Zaki Biam by gunmen which resulted in the loss of lives.
This was revealed on Tuesday, March 21, in a statement signed by the Special Adviser to the President on Media and Publicity, Mr Femi Adesina.
"The President condemns the wicked attack and directs security agencies to begin immediate investigation with a view to bring the perpetrators of the act to book."
President Buhari, while sympathising with those who lost their loved ones, also prayed that God comforts the grieving families and grants the souls of the victims eternal rest.
Furthermore, he condemned the wanton killings in other parts of the country and challenged security and law enforcement agencies to rise to the occasion and bring the attacks to an end.
"We must condemn inhuman and unnecessary shedding of human blood all over the country.
"We seem to have lost value for human life, which is sacred. Man is the glory of God's creation and nobody has the right to unjustly and unlawfully take another person's life in a reckless manner", the President said.
He enjoined all citizens to learn to live together in peace and brotherhood and not allow little misunderstandings to degenerate into heartless acts capable of straining the bonds of nationhood.