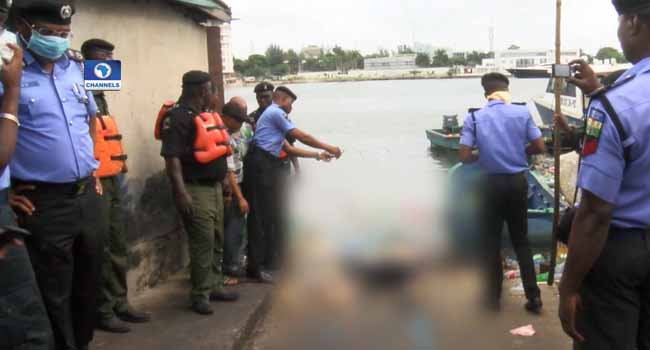 The body of Dr. Allwell Orji, who jumped off the third mainland bridge into the Lagos lagoon on Sunday, March 19, has now been recovered.
The body was discovered at about 4:00 pm on Wednesday, around the CMS area of the lagoon by officers of the Lagos State Police marine.
The Lagos State Commissioner of Police, Mr Fatai Owoseni, said members of the late doctor's family have identified the body.
"Just to be sure, we have called the driver, who was with him when the incident happened, and of course his younger brother who had been with us (Austin Orji) and they have positively identified the body to be that of Dr. Allwell.
"As the practice is, we will continue with our investigation to do all the other necessary things before the body can be released to the family.
"The thing happened towards the Adekunle area but as usual with tidal waves, the body was moved almost about seven kilometers from the main spot."
He, however, stated that as soon as autopsy and other examinations are concluded, the body would be sent to the family.
Mr Owoseni had on Tuesday, claimed that Dr. Orji's body was found by the Marine Police, at the Onikan end of the lagoon.
The Police later said that they were unsure of the identity of the body recovered.
Dr. Orji worked at the Mount Sinai Hospital in Surulere area of Lagos State, southwest Nigeria.
Reports from the Police authorities said he had asked his driver to stop the vehicle, he alighted, and then suddenly took the plunge into the lagoon.