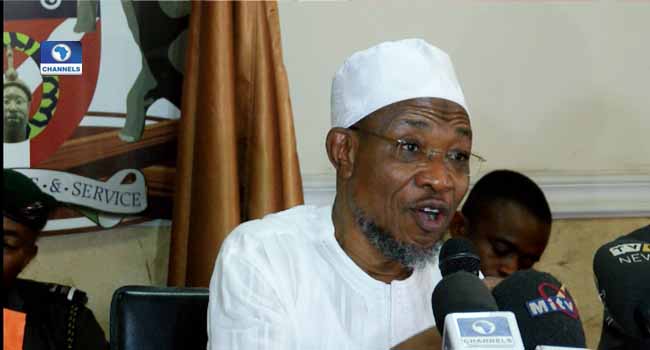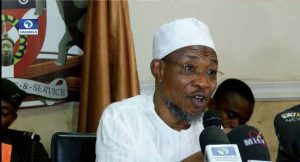 The Governor of Osun state, Rauf Aregbesola, on Wednesday disclosed that his government has secured a loan of $65 million from the Islamic Development Bank, with a view to improving provision of water to the people of the state.
He made this known during the World Water Day celebration held at White Plain Hotel and Suites, Osogbo, the Osun state capital.
Aregbesola, who was represented by the Senior Consultant on Water Resources, Mrs Tawakalitu Williams, stated that the step was in line with the six-point Integral Action Programme of his administration.
While appealing to the people of the state to ensure efficient utilisation of water, Aregbesola disclosed that his government has concluded plans to boost agriculture through irrigation.
"Healthy living cannot be achieved without adequate access to potable water supply. It is in recognition of this that my administration embarked on the rehabilitation of Water and Sanitation Facilities in urban, small towns and rural areas of the state.
"The state has secured a loan of $65 million from Islamic Development Bank for the construction of the treatment plant, 17 kilometres transmission line from Kajola to Ilesa, Booster pumping station and three water reservoirs on the hill.
"The state will provide a counterpart fund of about $40 million for the construction of water distribution system and sanitation. The scheme will by the grace of Almighty God, be commissioned by my administration before the end of 2018.
"This year's theme: "Water and Wastewater" is also in line with the mandate of the six-point integral Action Plan of my administration to improve agricultural production to ensure food security in the state."
Also speaking, the team leader of the European Union, Adebayo Alao, appreciated the support of Governor Aregbesola, appealing to him to speed up action for the commencement and implementation of the State Water Sector Law that was assented to by the Governor in October 2015.
"Osun state was only second to Anambra in providing the counterpart funds needed for this programme out of 14 states that the European Union is supporting," he added.
A guest lecturer, Professor M. K. Shridah, also advocated the need to use good water for healthy living and commended the governor's efforts towards providing potable water for the people of the state.
Shridah who is a lecturer in the College of Medicine, University of Ibadan, observed that many diseases come from water and therefore urged people to ensure that they make proper use of clean water to avoid contracting diseases.