Senate Committee Denies Receipt Of Court Injunction From SGF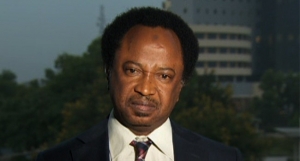 The Senate Ad Hoc Committee Chairman investigating the humanitarian crisis in North-East Nigeria, Senator Shehu Sani, says his committee is not aware of any court order barring the probe of the Secretary to the Government of the Federation (SGF).
The Committee, in an interim report released in December 2016 accused the SGF, Mr Babachir Lawal, of awarding a 200 million Naira contract to a company in which he allegedly had an interest.
Speaking at Thursday's plenary, Senator Sani noted contrary to reports that the Committee has not received any letter from the SGF informing the Committee of any court injunction.
He also disclosed that 20 companies which were awarded contracts to address the humanitarian crisis in the North-East cannot be traced.
Mr Lawal was scheduled to appear before the Committee on Thursday, March 23 but in a letter to the Committee, he asked the lawmakers to reschedule the appointment because of an engagement.
Reacting to the SGF's request, Senator Sani told the Senate at plenary that in the interest of fair hearing, the Committee has postponed the meeting to accommodate the SGF.
The contracts were awarded by the Presidential Initiative for the North-East, a committee under the supervision of the Secretary to the Government of the Federation in the person of Babachir Lawal.