Unions Clash With Arik Air Staff Over Airline's Management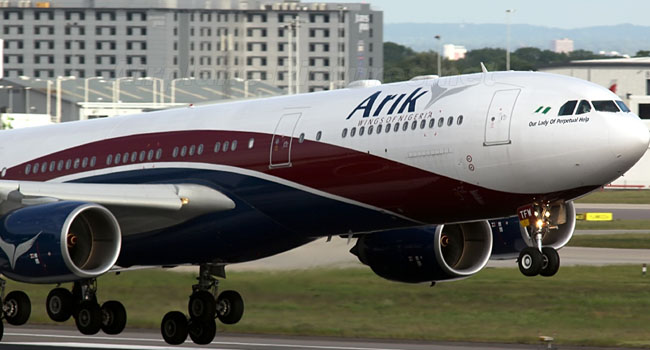 It's been a day of protests at the Arik Air office in Lagos, as Aviation Unions and staff of the airline have clashed over differences in the operations of the airline.
Aviation Union Workers earlier on Thursday trooped out to demonstrate against the current management which they described as intolerant of unionism, particularly concerning the sack of its members.
However, the staff of the airline also staged a protest denouncing the action of the Aviation Workers Unions, which they described as detrimental to the fortunes of Arik.
Meanwhile, the Nigerian Civil Aviation Authority is said to have stepped into the matter and is holding a peace meeting with the parties, to resolve the dispute.
The protests have obstructed the airline's flight operations and free movement of traffic on the airport road.
Earlier, the Asset Management Corporation of Nigeria in February announced the takeover of Arik as a result of the airline's bad debt.