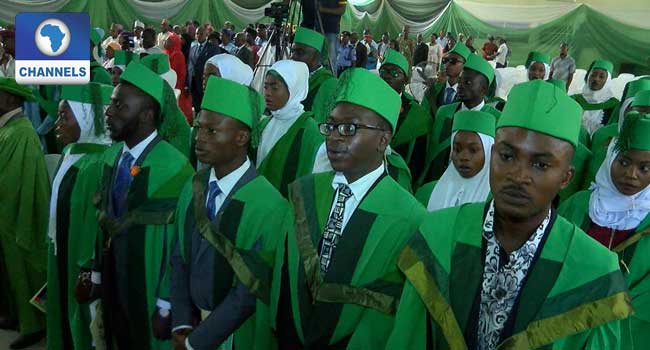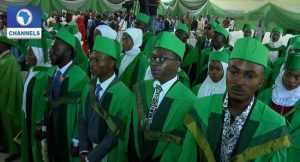 The Federal Government says that the incessant face-off between the governing councils of universities and the institutions' authorities over the running of the day-to-day activities in the universities will no longer be tolerated.
The warning was handed down by the Minister of State for Education, Professor Anthony Anwuka, during the 31st convocation ceremony of the University of Port Harcourt (UNIPORT), Rivers State.
The Minister who represented President Muhammadu Buhari at the occasion also stated some new policy direction in the university system across the country.
"We must stop housing those who are adventurers, who have no business being in the universities to be in the university. In that wise, it's being proposed and it will fly that at the end of this academic year, any student that fails to get up to 0.5 GPA should seize being a student of the university.
"The universities will continue from now on to house people who are serious with what they have come here to do. If you score less than 0.5 in your GPA, you are out and out for good.
"Secondly, Mr Vice Chancellor, starting from this year, JAMB has been advised to stop sending students to our professional universities with unrelated disciplines.
"If you are a University of Agriculture, your business should be agriculture; not in medicine, not in law, not in accountancy. Science and technology must remain University of Science and Technology.
"If states wish to have conventional universities, then they must speak to the Federal Government and such schools will be given to such states," Professor Anwuka said.
A Dangerous Trend
The Vice Chancellor of UNIPORT, Professor Ndowa Lale, on his part, lamented the rate at which student unionism degenerates into what he described as a dangerous trend for the university authorities.
Professor Lale called on the Federal Government to regulate the operational structure of Students' Union Government, adding that they pose threat to the statutory administration of the universities.
"Union leaders ascribe to themselves funny sounding titles as executive president and commander-in-chief of Aluta forces, secretary general and head of service, chief judge, senate president, honourable speaker of parliament, special advisers, woman leader, chief whip, stakeholders and so on.
"All these high sounding offices operate under the auspices of a Students' Union Government which now operates at parallel point with the appointed authority of the institution," he claimed.
The convocation ceremony was witnessed by dignitaries such as the Deputy Governor of Rivers State, Ipalebo Banigo, who represented Governor Nyesom Wike; Vice Chancellors from other universities and top government officials among other guests.