Okorocha Calls For Release Of Nnamdi Kanu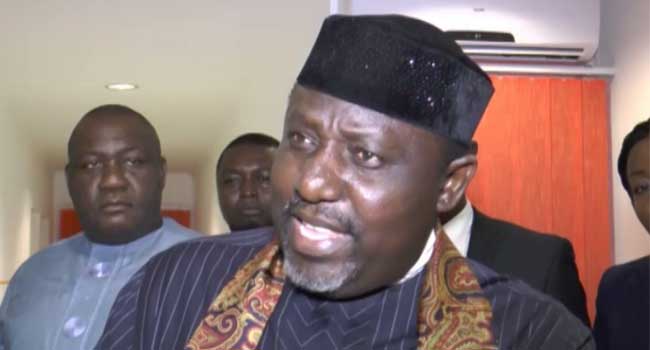 The Governor of Imo State, Rochas Okorocha, has called on the Federal Government to consider the release of the self-acclaimed leader of the Indigenous People of Biafra (IPOB), Nnamdi Kanu.
The governor attributed Nnamdi Kanu's actions to youthful exuberance, and believes that his continued detention is a distraction.
He added that some south east leaders are already coming together to make a case for his release and would caution his actions afterwards.
The governor gave this explanation in Owerri at the sideline of an event at the Government House in Imo state.
Meanwhile, the Federal High Court in Abuja has fixed April 25, 2017 for ruling on bail application filed by the self acclaimed leader and three others.
The court also reserved April 6, to hear the application seeking for a variation on its earlier ruling on protection of witnesses, in the matter through the use of screen or mask .