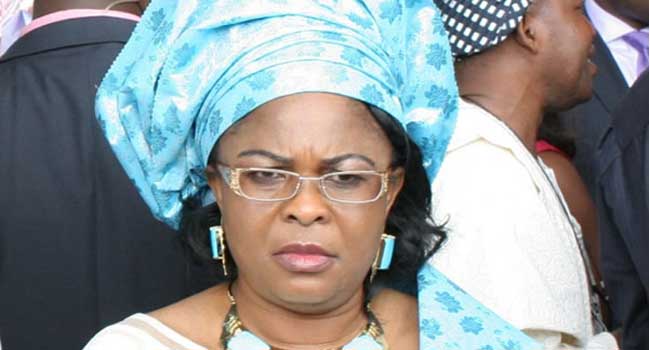 A Federal High Court sitting in Lagos has lifted the order freezing the account of a former First Lady, Dame Patience Jonathan.
The account domiciled with Skye Bank Plc contains the sum of $5,842,316.66.
Sometime last year, the court had frozen the account following an exparte application by the Economic and Financial Crimes Commission (EFCC) that the money in the account was suspected to be proceeds of a crime.
Also affected by the freezing order were five companies and one Esther Oba who were named in EFCC's application.
The Five companies are Finchley Top Homes Limited, Aribawa Aruera, Magel Resort Limited, AM -PM Global network Limited Pansy Oil and Gas Limited.
Displeased with the order, the former First Lady challenged it through her lawyer Mr. Adedayo Adedipe SAN, contending that Mrs Patience Jonathan was not a party in the suit leading to the order made by the court freezing her account.
Mr Adedipe while citing judicial authorities also contended that the suit was an abuse of court process as the court has no jurisdiction to make an order against a person, who is not a party in a suit filed before the court.
The EFCC did not file any response to the application filed to discharge the freezing order.
In her ruling today, the presiding judge, Mojisola Olatoregun upheld the submission of Mr. Adedipe and discharged the order freezing the account.