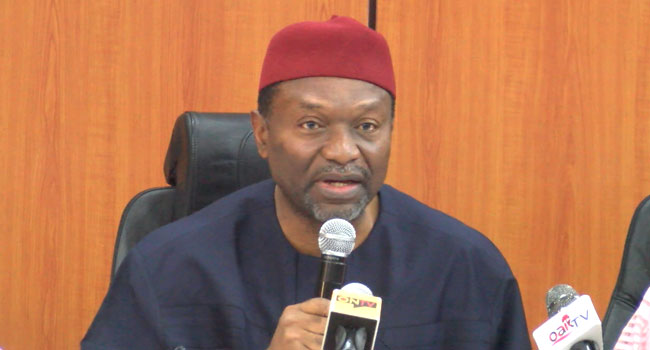 Nigeria's Minister of Budget and National Planning, Senator Udo Udoma, says the government is committed to ensuring that every pensioner is paid their entitlement.
The minister gave this assurance while appearing before the House of Representatives accompanied by the Minister of Finance, Kemi Adeosun and other heads of agencies in the country's pension sector.
The ministers said salaries and pensions are the government's number one priority, adding that the administration would look for creative ways to raise the funds needed to settle the arrears.
Adeosun, who touched on some of the steps taken so far, noted that the sum of 42 billion Naira to clear all the arrears. "Everything that has been appropriated up to date has now been paid," she said.
The National President of the Nigerian Union of Pensioners, Abel Afolayan, on his part, expressed appreciation over the efforts of the Federal Government.
The ministers are expected to complete their work on the total figures needed to pay the pension arrears as soon as possible after which they would work with the National Assembly to ensure that the 2017 budget captures the figures.