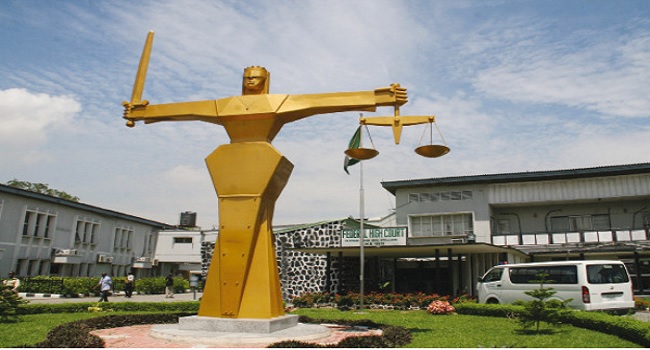 Justice John Tsoho of the Federal High Court, Abuja has fixed May 12 to rule on the application to strike out the charge by the Federal Government against 23 officials of the Independent National Electoral Commission (INEC).
The officials were accused of allegedly receiving 360 million Naira as bribe from the Rivers State Government, to manipulate the outcome of the legislative polls in the state in December 2016.
The defendants, in a motion, asked the court to either strike out the case or alternatively transfer the case to Port Harcourt, on the basis that the alleged offences took place there.
They also argued that the prosecution's submission that the trail cannot take place due to security concerns was unfounded, saying the offences in question are currently being tried in various courts in Rivers State.
The prosecution, however, opposed the application and called for its dismissal for lack of merit.
Speaking to reporters, Counsel to the defendants, Ukpai Ukairo, said: "All the elements of this offence happened in Port Harcourt, Rivers State.
"We are saying that it is appropriate and that's the position of the law that it should be tried in Rivers State. The prosecution says that there are security challenges in Port Harcourt, but our contention is that those security challenges will not inhibit the trial of this case in Port Harcourt.
"They've completed investigations into this matter and there is nothing before the court showing that there will be a breach of security if the defendants are tried in Port Harcourt".
On his part, the prosecution counsel, Alilu Kayode, noted that it was up to the court to decide where the trial would take place.
"The argument is already placed before the court, it is for the court to now determine whether by the submissions of all parties, the court has territorial jurisdiction or not.
"If it has, we will continue here; if it does not have, we will await the court determination of the application," Mr Kayode said.