Governor Obaseki Signs CDA Bill Into Law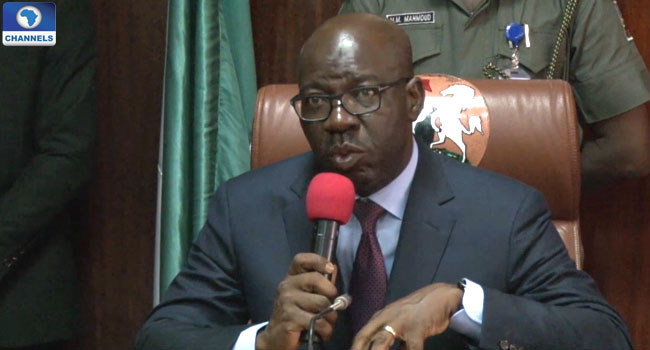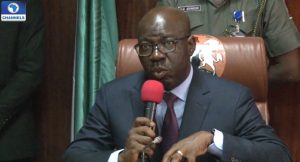 The Edo State Governor, Godwin Obaseki, has signed into law a bill prohibiting forceful and illegal occupation of landed property by Community Development Associations (CDAs) in the state.
During the signing ceremony at the Government House in Benin City, the Edo state capital, Governor Obaseki said his administration will always provide a conducive environment for investments to thrive in the state.
He stated that many of the youths who would be affected by the bill would be compensated, urging the public to get familiar with the provisions of the law, adding that ignorance of the law is no excuse.
The governor further said that the acts of land grabbing is inimical to the economic growth of the society.
A copy of the bill was later presented to Oba Ewuare II, the Oba of Benin.
The Benin Monarch lauded the State's Executive and Legislature for the swift enactment of the law, adding that those affected will be compensated.
"Palliative measures are put in place to ensure that they don't see it as witch-hunting or excessive punishment or that they don't recognise their plight"
Meanwhile, a task force headed by the former Inspector General of Police, Solomon Arase, has been set up to drive enforcement of the law.