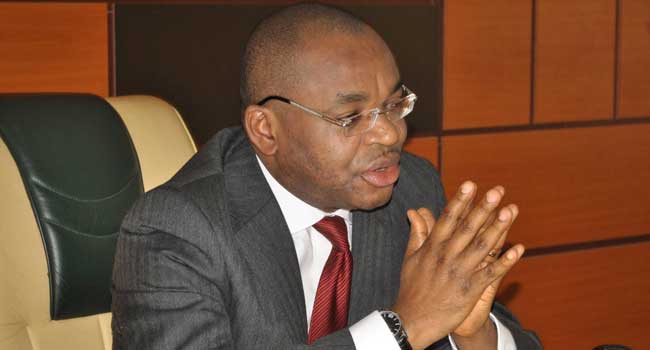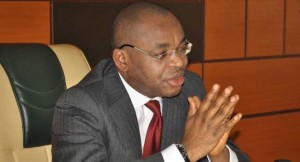 A consortium of Chinese Companies have concluded arrangements for the take-off of construction of an International Market at Ikot Ekpene and Eket local government, areas of Akwa Ibom state.
The consortium companies comprises of  China Railway and Airport Construction Company, Yiwu International Market Group, Ande Logistics, Forte Energy and Jaagris Nigeria Limited.
The leader of the Chinese Group, Mr Hou Jang, who spoke through an interpreter, announced this while briefing Governor Udom Emmanuel on the state of preparedness for the project at the Governor's Office, Uyo.
He stated the readiness of the Chinese firm to collaborate with Akwa Ibom state government in its development programmes and expressed delight at the opportunity given them to contribute to the development of the state, assuring of quality service delivery.
Governor Emmanuel thanked the Chinese companies for their decision to partner with the state in the various aspects of industrialization and other development programmes and assured them of safety, transparent legislation and conducive operational environment for the project execution.
He said,  "I am glad to hear that you are commencing operations on the construction by first week of May and I will do everything possible to ensure a smooth take-off.
"Be rest assured that those things needed to allow you invest and make profit in place. We've already promulgated laws to support and protect your businesses, provide adequate security for your safety. As much as we can, we will develop infrastructure to provide market for your investment.
"The state has put in place a technical committee on Foreign Direct Investment to attract investors and provide enabling environment for them to operate. Everything would be put in place to facilitate the commencement of the project by the end of May as promised by the Chinese firm", the governor said.
The Certificate of Occupancy for Eket project would be ready by the end of April and appealed to the construction company to expedite action on the project execution, adding that the state looks forward to the commencement of commercial operations in the market by September 23 when the state will be celebrating her 30 years of statehood.
Speaking with Government House Correspondents, Stakeholders in the benefiting local government areas, Mr Lawrence Udofa, a member representing Eket State Constituency in the House of Assembly and the Chairman Ibom Power Company, Engr. Etido Inyang, commended the Governor for his investment drive in the state and the take-off of construction of the International Market as promised the people during his election campaign.
Engr. Inyang said," The state government has allocated about 25 hectares of land for the construction of the market which is to be sited along Calabar-Itu highway in Ikot Ekpene Local Government Area".