El-Rufai Asks Nigerians To Reduce Visits To Buhari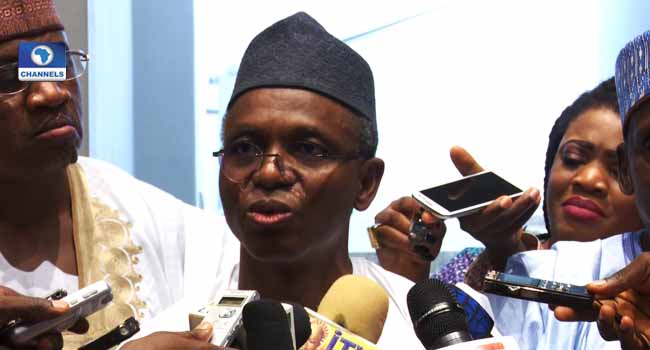 The Kaduna State Governor, Nasir El-Rufai, has appealed to Nigerians to reduce the frequency of their visit to the Presidential Villa and give President Muhammadu Buhari some space to recover.
Answering questions from journalists after a Jumat service at the Aso Villa also attended by the President, Governor El-Rufai said the number of visitors coming to the Villa to see the President had become a strain on him as he needs some time to rest.
"I believe that what the President needs is for those that love him to keep away from him and allow him to rest. The President needs quality time to rest because it is meeting too many people that strains leadership.
"I am a governor and I know that when I meet 10 people in a day, I get so tired. It is not the paper work, it is not reading the memos and approving them or asking questions that strains a leader. It is the stream of visitors.
"I don't want to contribute to the President's problems by coming here everyday. I plead to all of us that love the President to please allow him some space so that he can recover. We need him, the country needs him," El-rufai pleaded.
Meanwhile, his appeal is coming at a time when there has been war of words between himself and the Speaker of the House of Representatives, Honourable Yakubu Dogara, over a controversial budget issue.
Dogara had challenged governors to make public their security budgets, as well as provide details of how they disburse local government funds.
While the Kaduna State Governor disclosed details of his monthly salary and security votes, he asked the National Assembly to do same, a challenge that now seems to be taking a new twist.