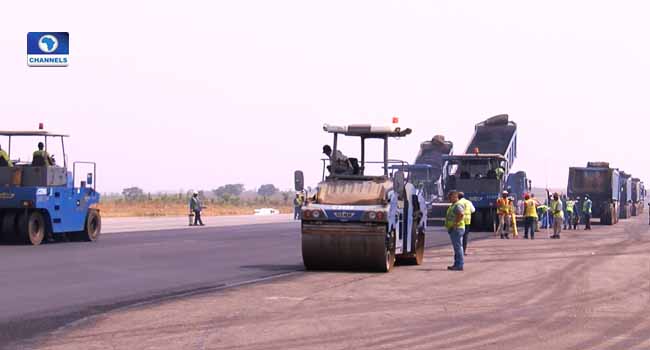 It is not only a promise kept, but one that comes with a bonus; as the Abuja Airport runway project scheduled for completion on April 19, will be ready two days ahead of deadline.
This is according the Managing Director of the Federal Airports Authority of Nigeria (FAAN), Mr Saleh Dunoma, who said the Nnamdi Azikiwe International Airport's runway would be ready by Monday, April 17.
In a statement, the FAAN MD noted: "We are leaving the remaining two days for Nigerian Civil Aviation Authority (NCAA). We have written to them and they will do the preliminary inspection. They have to certify the airport that what we have done is in accordance with their standards".
Mr Dunoma also disclosed that the authority used the opportunity provided by the airport's closure to address other airport excellence in safety (APEX) related items.
The Minister of State for Aviation Hadi Sirika, had said that he would resign if the Airport was not opened by April 19, 2017.