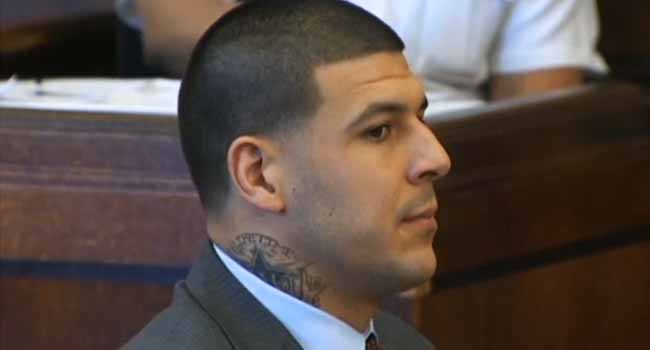 Former New England Patriots tight end, Aaron Hernandez, has reportedly hung himself in the jail cell where he was serving a life sentence for murder.
The incident is coming days after he was found not guilty of killing two other people, according to state prison officials.
Hernandez, 27, was a rising star in the National Football League when he was arrested in June 2013 and accused of murdering an acquaintance near his Massachusetts home.
He was convicted of that killing and sentenced to life in prison in 2015, however on Friday, he was acquitted of a separate 2012 double murder.
Staff at the Souza Baranowski Correctional Center in Shirley, Massachusetts, found Hernandez hanging in his prison cell at about 3:05 a.m. on Wednesday.
He was immediately rushed to a nearby hospital, where he was pronounced dead an hour later.
Massachusetts State Police are investigating the death, and the Office of the Chief Medical Examiner in Boston is conducting an autopsy, officials said.
However, Hernandez' lawyer did not immediately respond to a request for comment.