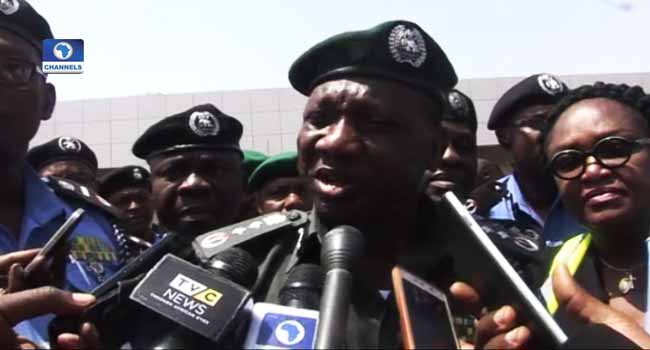 The Nigerian Police has said it would not condone any act of corruption and indiscipline from officers and men, that would dent the image of the force.
The Deputy Inspector General of Police, Finance and Administration, Shuaibu Lawal Gambo, gave the warning when he paid a visit to the Nasarawa State Police Command.
The visit is in continuation of his tour to Police Commands in the North Central Zone of the country.
Addressing officers at the state headquarters, he noted that corruption among Police personnel has become the order of the day and emphasised that the Force would not take it lightly with any officer caught engaging in any form of corruption.
"I also want to use this medium to warn that cases of corruption will not be tolerated, and illegal road blocks will not be tolerated. We want you all to have respect for the human right, you must recognise that every human being has certain rights," he said.
He maintained that no organisation can achieve desired results in an atmosphere of indiscipline and warned that drastic measures will be meted on any officer found wanting.
He then urged them to be responsible in their dealings as they are being looked upon as role models.
Gambo also revealed the determination of the Force in improving the welfare of its personnel especially in the areas of promotion, housing and health among others, aimed at boosting their morale for effective service delivery.
"The Inspector General of Police wants you to know that we appreciate your contribution and the sacrifices you are making for the country and we want to assure you that the sacrifices are well noted and on his part he is doing all he can to make sure that he provides better welfare packages for you all."
On his part, the State Commissioner of Police, CP Abubakar Bello, appreciated the visit and used the platform to enumerate challenges facing the command, including inadequate manpower and logistics.
"Your presence in our midst today is gratifying because it gives us the opportunity to give you firsthand information on our activities so that you can help us," the CP said.