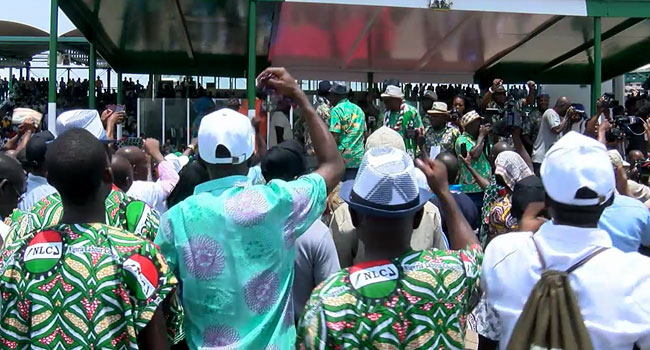 Labour unions in Borno State are demanding for the payment of backlog of salaries, gratuity and pension of civil servants in the state.
The State Chairman of the Nigeria Labour Congress (NLC), Titus Abana, made the call on Monday at an event to commemorate the Workers' Day in Maiduguri, the state's capital in North-East Nigeria.
Mr Abana noted with dismay that workers and pensioners were facing untold hardship, due to the ongoing biometric exercise which he said had delayed the payment of salaries.
He decried that while some of the already screened workers were yet to receive their salaries since June 2016, many others have not been invited for the capturing.
"The biometric exercise should be hastened and completed in this month of May 2017, and payment of salaries should be transverse to the Ministry of Finance.
"Also, officers undertaking the exercise should take particular attention of pensioners who are old and weak and may not be able to withstand some of the rigours of the exercise as carried out at the state level," the NLC Chairman said.
In his response, Borno State Deputy Governor, Usman Durkwa, assured the civil servants that their suffering was for a while and for the overall benefit of the state.
He said Governor Kashim Shettima would use resources saved from the biometric exercise to gainfully employ the teeming jobless youths in the state.
"The government intends to use money recovered from the biometric data capture exercise to employ our teeming unemployed youths and create a sustainable salary payment.
"We further appeal to our workers to show more understanding because they will surely laugh last," Durkwa noted.
Other demands by the union include full implementation of owner/occupier housing scheme, allocation of newly constructed houses to workers, upward review of pensions, as well as implementation of yearly increment and promotion benefits among others.