May Day: Saraki Praises Workers For Priceless Contribution To Nigeria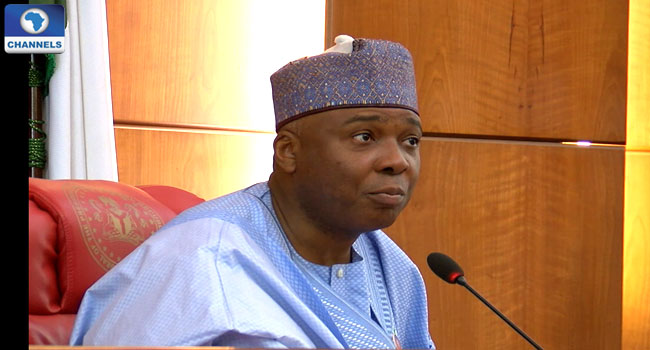 The Senate President, Bukola Saraki, has described Nigerian workers as the lifeblood and driving force of the nation's development in view of their invaluable contributions.
In a statement signed by his Special Adviser, Media and Publicity, Yusuph Olaniyonu, in Abuja, to mark the 2017 Workers' Day celebration, Senator Saraki lauded the resilience and commitment of workers in both the formal and informal sector, describing their contribution to the nation and the economy as priceless.
He stated that from the SMEs that contribute over 47 per cent to our GDP, to the civil servants who are the driving force behind our government, all the way to the unregistered business owners who work to make a living for themselves and their families, every Nigerian worker in both the formal and informal sectors makes a priceless contribution to the sustainability of our nation.
He further stated that the Senate would continue to partner with Nigerian workers to enact legislation which would guarantee that they get their dues at the appropriate time and that their safety and well-being in the workplace are guranteed.