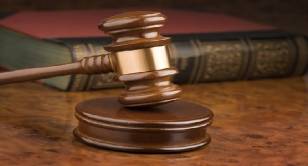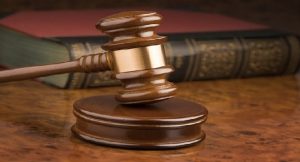 The Federal High Court sitting in Lagos has adjourned to May 31, 2017 the hearing of a motion seeking to terminate the charge against a Senior Advocate of Nigeria, Dele Belgore and a former Minister Of National Planning, Professor Abubakar Suleiman.
The Economic and Financial Crimes Commission (EFCC) arraigned Mr Belgore alongside Professor Abubakar Suleiman for alleged money laundering.
Both men were accused of conspiring to take possession of the sum of 450 million Naira, which the EFCC claims forms part of the proceeds of an unlawful act.
The defence council filed the application seeking to terminate the proceedings on the grounds that the prosecution did not file an affidavit to show it had not completed investigation on the matter.
The prosecution, however, argued that if an application is brought after a plea has been taken as to the validity of a charge, it can be considered alongside the substantive matter.
After listening to both counsels, Justice Reliwan Aikawa agreed that the motion could be heard alongside the substantive matter, and therefore adjourned the matter to May 31.