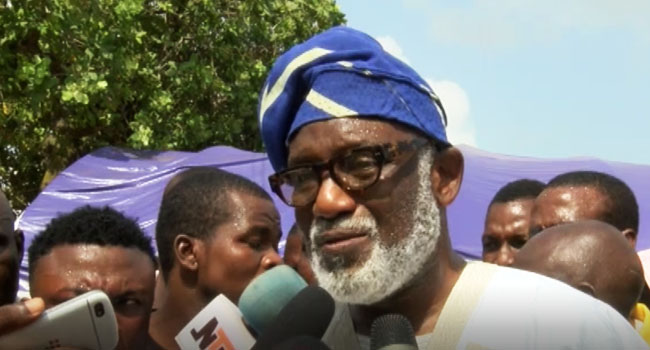 The immediate past Speaker of the Ondo State House of Assembly, Malachi Coker, and the present Majority Leader of the House, Olugbenga Araoyinbo, have defected from the Peoples Democratic Party to All Progressives Congress.
The defectors were received into the APC by the Deputy State Chairman of the party, Ade Adetimehin, at the Cocoa Conference Hall of the Governor's office in Akure, the state capital, on Monday.
The former Speaker disclosed that he was not leaving the PDP because of the crisis that had engulfed the party but because of the brilliant performance of the present administration in the state within two months of assuming office.
He said that after consulting his constituents, they told him to move to APC because of the benefits they had been enjoying in the government.
Hon. Malachi promised on behalf of the Ondo State House of Assembly to let go of all controversies and join hands with Governor Akeredolu to move the state forward.
While welcoming the new APC members, Governor Rotimi Akeredolu stressed that the interest of Ondo State rather than that of the APC was paramount.
He said the executive and legislative arms of government should be able to work together in the interest of the state.
The governor added that nothing stopped the members of both the APC and PDP from sponsoring bills together in the interest of the state.
According to him, the political class is saddled with responsibility of directing the affairs of government and it should not toy with that responsibility.
With this defection, both the APC and PDP now have 13 members each in the 26 member Ondo State House of Assembly.