Police Declare Varsity Student Missing In Ekiti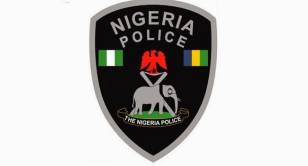 A 200 level student of Ekiti State University (EKSU), Adefunke Adewodun, has been declared missing by the Ekiti State Police Command.
Adefunke, a student of the Department of Theatre and Media Arts, was said to have come to her hostel in Osekita a couple of weeks ago, where she picked some of her belongings and left.
Mother of the missing girl, Mrs Rosaline Adewodun, said her daughter had called her twice from captivity, requesting that the family should pray for her safe return.
She told reporters that she saw Adefunke last on Sunday, 23 April, 2017 when she left Ondo after the first semester break, adding that efforts to trace her since then had proved fruitless.
"Funke called me in the night of Sunday that we should be praying for her. Again around 1pm on Monday, she called, saying we should not worry that she was okay. But insisted I would come to her school.
"She came to Ondo (town) where I stay for break and after then, she returned to school; that was 23 April. On Monday, she was said to have come to her hostel around 8am and left again.
"She has been missing for almost 20 days, I have been in Ado-Ekiti for four days looking for her everywhere. We have reported to the Police", she lamented.
Confirming the incident to reporters on Monday in Ado Ekiti, spokesman for the Police Command, Alberto Adeyemi, noted that efforts are ongoing to unravel the whereabouts of the missing girl.
"It would be improper to say particularly what has happened to the girl, it is true the lady is missing.
"She was seen last entering her hostel room to pick some things and went out after returning from Ondo," he said.