Fashola Accuses Discos Of Frustrating Govt's Power Plan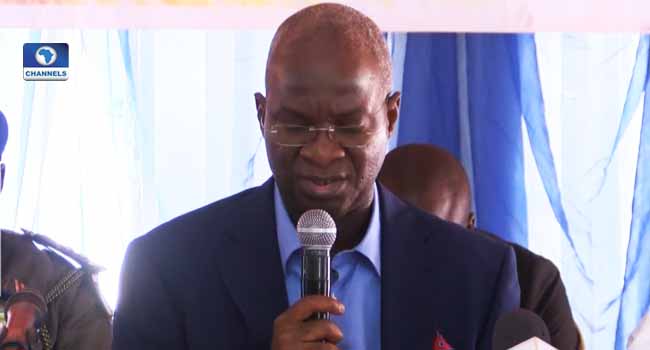 Minister of Power, Works and Housing, Babatunde Fashola has accused distribution companies of frustrating government efforts towards regular power supply in Nigeria.
At a meeting in Jos the Plateau State capital, the minister said he is disappointed with the conducts of the discos, accusing them of concealing relevant information to the public on what government is doing to resolve the problems of electricity supply.
"I regret to announce that at best, this objective is not fully achieved or at worst is being frustrated by the distribution companies who have formed themselves into an association of distribution companies and have persistently issued statements on issues they either did not present for discussion at these meetings or which contradicts the communique that is jointly agreed and released after each meeting."
The issue of EXCO accounts also attracted the attention of the minister as it relates to the condition of accessing the loan by the distribution company.
"As far as the regulation on your procurement is concerned, what the public needs to know, which your statement is silent on, is that you are entitled to fully recover your cost and investment by law and this is the function of how tariffs are also calculated. So if you make investments, they are passed through to consumers.
"Therefore, if government holds 40% of the shares of discos on behalf of the state and local government, and the Nigerian people, I believe that it has the duty to ensure that you buy your parts and your equipment at reasonable and competitive market prices and not through inflated contracts to relatives as we have seen in some discos."