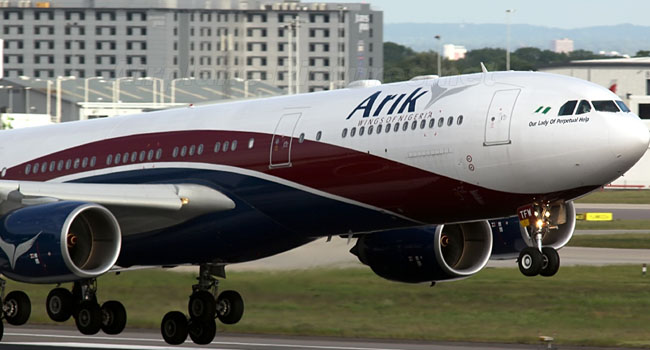 Arik Airline has resumed operations in Maiduguri nearly four years after closure.
Arik is the third airline to resume operations since the Maiduguri International Airport reopened for commercial flights in 2015.
The airport was unceremoniously closed down in 2013 following an invasion by suspected Boko Haram terrorists.
Due to the attacks, security breach had forced Arik along with other airlines to strike out Maiduguri from the flight itinerary.
The resumption of operations by Arik Airline will not only reduce the rush for air tickets but also ease the stress of securing tickets for travelling.
The Vice President of Ariks's Northern operations, Hamza Bukar says the airline has come to stay and poised to offer better world class services.
However, the Manager of the Maiduguri International Airport, Mohammed Nazeeb has assured airline operators and passengers of their commitment to the Federal Airport Authority in ensuring best practices.
He also assured that the circumstances surrounding the closure of the airport in 2013 is now history and the airport is now one of the busiest in the northeast.
Passengers are also optimistic that the additional airline will serve their best interest if operations are kept consistent.
Arik air as part of its social responsibility has also been interacting with Internally Displaced Persons of Teachers' village Maiduguri.
Food and non-food were given to the IDPS with a promise of bringing more, while beneficiaries through their leaders have appreciated the kind gesture.
The preliminary itinerary given by the Arik Air management is three times a week between Tuesday, Thursday and Saturday to make up for days when the other airlines do not fly.
The Maiduguri itinerary is from Lagos enroute Abuja.