Ambode Confirms 'Permanent' Ban On VIO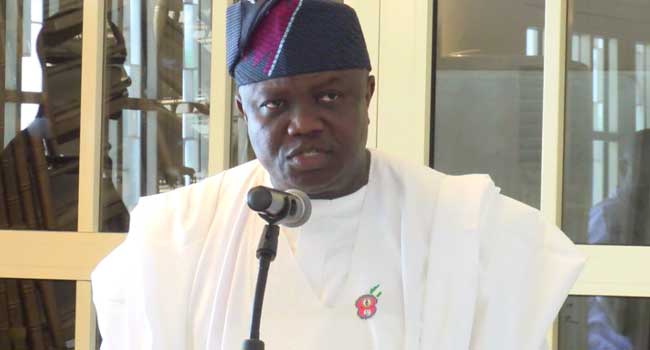 Governor Akinwunmi Ambode of Lagos State has confirmed the ban imposed on Vehicle Inspection Officers in the state.
The governor spoke on the issue while commissioning the pedestrian bridges, laybys and slip roads at Ojodu Berger.
According to him, the decision is in line with his administration's resolve to ensure free-flow of traffic across the state.
The governor cautioned officials of the Federal Road Safety Corps to stay off the main streets of Lagos.
"Let me use this opportunity to reiterate that Vehicle Inspection Officers (VIO) have been asked to stay off our roads permanently," he said.
"We also advise the Federal Road Safety Corps to stay on the fringes and highways and not on the main streets of Lagos. It has become evident that these agencies contribute to the traffic challenges on our roads."
Ambode also said the state government would discourage the impounding of vehicles and use technology to track and monitor vehicle registration and MOT certifications.
He explained that the state government decided to intervene in Ojodu Berger because the area was a flashpoint for traffic congestion.
"What we set out to achieve with this project was to ensure smooth flow of traffic along the express, safeguard the lives of our people who had to run across the express and project the image of a truly global city to our visitors," he said.
"Today, we are delighted that we have not only succeeded in transforming the landscape of this axis but with the slip road, laybys and pedestrian bridge, we have given a new and pleasant experience to all entering and exiting our state."