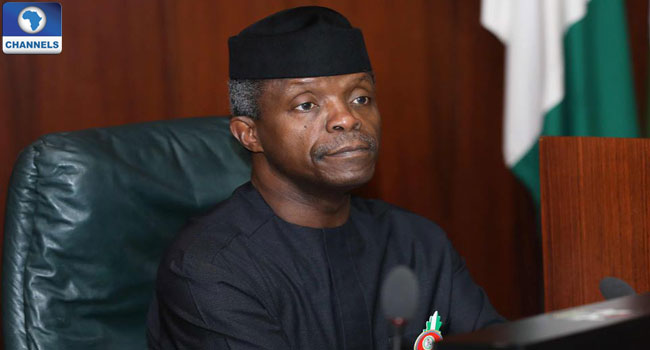 Acting President Yemi Osinbajo on Thursday signed three executive orders expected to change some of the ways government business and operations are conducted in the country.
The executive orders stipulate sanctions and punitive measures that will be imposed where necessary.
They will ensure the promotion of transparency and efficiency in the business environment designed to facilitate the ease of doing business in the country.
The orders will also ensure support for local content in public procurement by the federal government.
And finally, they will ensure timely submission of annual budgetary estimates by all statutory and non-statutory agencies, including companies owned by the federal government.
Before signing the orders, and to ensure compliance with them, Osinbajo held an interactive session in the Presidential Villa with all relevant government officials, including ministers, permanent secretaries and heads of departments and agencies.
To promote support for locally manufactured products, one of the order stated that All Ministries, Departments and Agencies of the federal government shall grant preference to local manufacturers of goods and service providers in their procurement of goods and services.
It also directed that made-in-Nigeria products should be given preference in the procurement of uniforms and footwear; food and beverages; furniture and fittings; stationery, vehicles, among others.