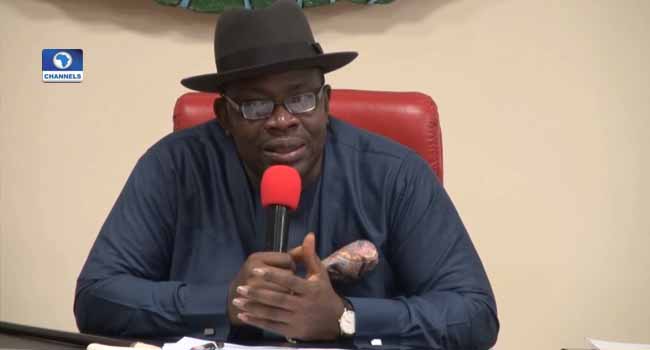 The Bayelsa State Government has inaugurated a new Petroleum Task Force Committee to eliminate illegal refineries from the state.
The state Governor, Seriake Dickson noted that the new committee was inaugurated with the objective of shutting down and bringing the full weight of the law on any service station in the state that sells low standard products.
In line with the development, he warned those patronizing the dealers, as well as the dealers themselves to stop robbing the oil rich state and the nation at large of its economic wealth.
"We will make sure that petroleum products of all kinds that are sold in the state are of the right quality," he stressed.
On his part, the Chairman of the Petroleum Task Force Committee, Emmanuel Okosekeme noted that his office had received several complaints from the public, regarding the harmful effects which the products have had on their vehicles and generators.
He said the concerns prompted the committee to pay unscheduled visits to most petrol stations and take samples of the products.
He also noted that when the petroleum products are being tested, those stations found guilty of selling adulterated fuel would eventually be sealed off.