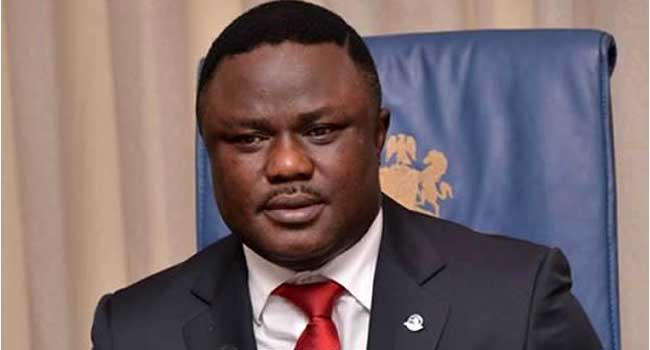 The Governor of Cross River State, Professor Ben Ayade, has granted Clemency to over 30 prisoners currently serving jail terms in the state.
Announcing the decision in a state-wide broadcast in Calabar, the governor maintained that their release is om the spirit of the celebration of the state's golden jubilee.
The governor who further explained that his decision is based on Section 212 of the 1999 Constitution of the Federal Republic of Nigeria, which gives him the power to pardon prisoners.
According to him, five of the prisoners are on death row, 16 are serving life sentences, four are above sixty years of age and nine are terminally ill and may likely die if they are not pardoned.
He said the names of the prisoners would be released soon.
Ayade further used the occasion to urge all indigenes of the state and residents alike to join his administration in ensuring a bright future by building upon the legacies of his predecessors.
"As we march into another half a century, let us do so with hope, pride, confidence and optimism that our story tomorrow will be loftier than yesterday's," Ayade said.
"Today signifies the beginning of a greater tomorrow. For as we gaze into a new horizon, we see the actualisation of the deepest seaport in Africa, the Bakassi Deep Seaport; we see the realisation of the most digital evacuation corridor, the 275-kilometer superhighway; the crystallisation of the most sophisticated rice seedling centre in Africa and many other ambitious projects that would ultimately alter our narrative as a state."
According to the governor, the unity and support of the people are vital to the achievement of the goals.
"All we have to do to actualise these lofty goals is stick together, working in harmony with a singularity of purpose," he said.
"It is, therefore, imperative that we forge a common front in our collective desire to completely rebrand our state."