Former President Goodluck Jonathan has denied the claim by Governor Nasir El-Rufai of Kaduna State that he favoured some states in the disbursement of the Ecological Fund while he was President.
El-Rufai, who was Chairman of a committee set up by the National Economic Council, to review how the Ecological Fund was utilised under the Jonathan administration, had said the disbursement under the former President was based on his discretion.
"We established this beyond all doubt, that in the year 2013, the administration of President Goodluck Jonathan gave N2bn each to certain states of the federation but excluded other states," El-Rufai had said.
He later told State House Correspondents that the states that got the funds were those from the Peoples Democratic Party and others sympathetic to its cause with states ruled by opposition parties left out.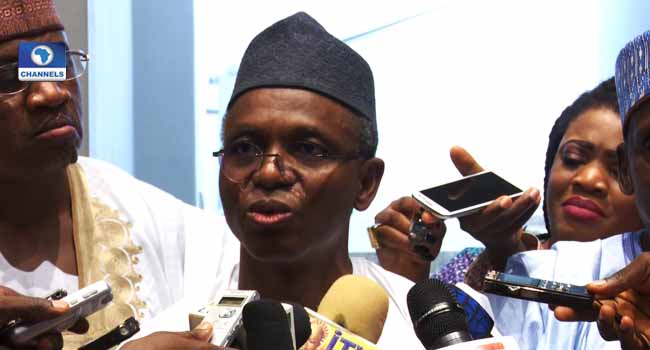 But the former President in a statement by his Media Adviser, Ikechukwu Eze, accused the governor of lying about the disbursement, insisting that every state benefitted from the fund under his administration.
"It is false that non-PDP states did not get monies from the fund," the statement said.
It added, "The fact remains that the Ecological Fund is a specialised fund with certain constitutional requirements which must be met before a state can access the funds.
"Every state benefitted from the fund under President Jonathan who bent over backwards to accommodate states that had difficulty meeting the criteria for accessing the fund."
Jonathan also accused the Kaduna State governor of deliberately being silent on the "over N10
billion specially deployed to fund the Great Green Wall (GGW) project in some northern states", which were not PDP states.
"It is really sad that judicious presidential interventions to tackle emergencies and other pressing national needs are being interrogated in a rather facile manner, by those who never get tired of playing dirty politics," he added.