Fayemi Asks Court To Stop Fayose, Ekiti Assembly From Probing Him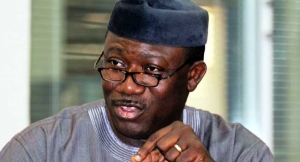 The Minister of Mines and Steel Development, Dr Kayode Fayemi, has asked an Ado-Ekiti High Court to stop the Ekiti State government from probing him.
In the suit, Dr Fayemi, who is the immediate past governor of Ekiti State, is challenging the competence of the judicial commission of enquiry set up by Governor Ayodele Fayose to probe his administration.
According to a statement by the Special Adviser on Media to the Minister, Mr Olayinka Oyebode, Dr Fayemi wants the court to restrain Governor Fayose, the state's attorney-general and members of the judicial commission of enquiry from probing him because two cases on the planned probe are pending in courts of competent jurisdiction.
The Ekiti State House of Assembly, which ordered the governor to set up the commission of enquiry, and the Speaker of the Assembly were also joined in the suit.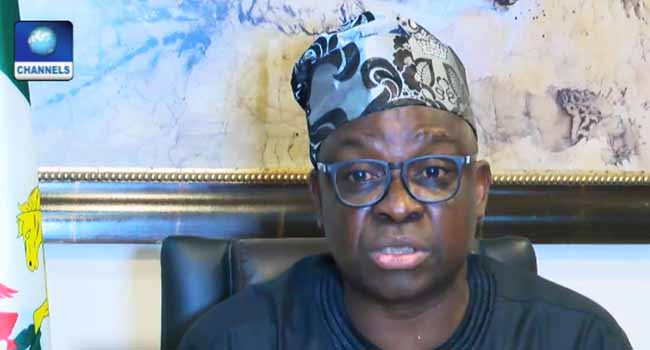 The Assembly had asked the governor to set up the judicial panel to probe Dr Fayemi after it accused him of failing to honour repeated invitations to appear before the lawmakers to answer questions regarding the finances of the state during his tenure as governor.
But Dr Fayemi wants the court to declare the resolution of the Assembly directing the governor, who is the first defendant in the suit, to set up the commission of enquiry to investigate or probe his administration null and void.
This, according to him, is because the resolution was passed during the pendency of a case involving him, the Assembly and its speaker, which touched on the legality of the summons and powers of the Assembly to conduct any investigation or direct any other person or body to do so without strict compliance with the tenets of the 1999 Constitution.
The minister accused the Assembly of oppression, claiming that it had already investigated him and submitted the report of the investigation to the Economic and Financial Crimes Commission for further action.
Consequently, he also asked the court to declare "that the setting up of the panel after the conclusion of its investigation by the House of Assembly to allegations of financial malpractices and the submission of same to the EFCC would amount to oppression, double jeopardy and a clear abuse of legislative power".
Dr Fayemi also faulted the way the commission of enquiry was constituted, claiming that the chairman, secretary and other members could not be apolitical, neutral or unbiased because of their affinity with Governor Fayose.
This, he said, "put the independence and impartiality of the panel into serious distrust".