Young African Leaders Call For Regional Integration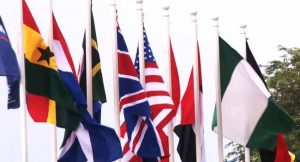 Young African leaders have called on the sub-regional leadership to implement policies and programmes that will make governance more dynamic in West Africa.
The Young African Leaders Initiative (YALI), made up of select group of young influential Africans in the sub-region, met in Accra, Ghana to pursue the political/economic integration of ECOWAS states.
Citing Ghana's strong judiciary as against Nigeria's weak judiciary, the group noted that imbalances in institutional efficacy pose a huge challenge to mutually beneficial integration.
Against this backdrop, the young influencers made a pledge to implement various policies and programs in their nations to enhance the effectiveness of regional institutions in various localities.
YALI, an initiative of former U.S. President, Barack Obama, was launched in 2010 to support young Africans as they spur growth and prosperity, strengthen democratic governance, and enhance peace and security across Sub-Saharan Africa.