SON Warns Manufacturers Against Substandard Products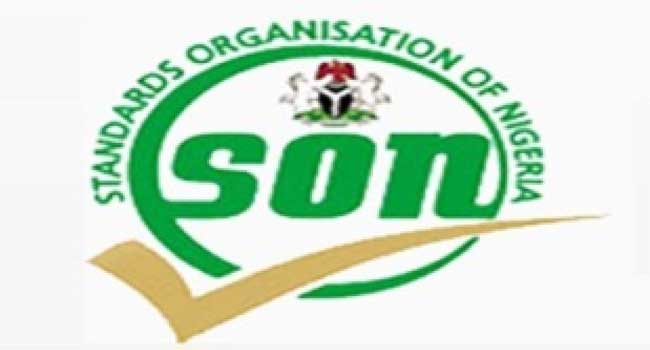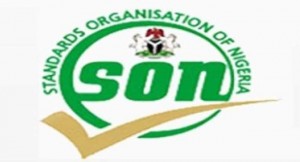 The Standards Organisation of Nigeria (SON) said it would continue to intensify the fight against "cutting corners " by local manufacturers in quality assurance of products sent into the market.
The Director General of SON, Osita Aboloma, gave the warning at the launching of Standards Club in Primary and Secondary Schools in Osogbo, the Osun State capital.
Represented by Oluremi Ayeni, the SON DG explained that showing commitment to quality would make local products acceptable in the international market.
Aboloma who noted that SON was working tirelessly to use standards to improve the quality of life in the country, said the organisation would continue to prevent the market from substandard goods.
"Without standards, we cannot be competitive in at the international markets, he said".
Speaking at the inauguration of the standard club in schools, Aboloma said the club was aimed at inculcating quality culture in children.
He said standards Club in primary and secondary schools would create a great army that would propagate the gospel of standardisation.
"Propagating standards ideals and principles in schools will help to create awareness about zero tolerance to substandard products in no small way".
In her remarks, the SON Regional Coordinator, South-West, Mrs Oyenike Owoyele, said that when the principles of standardisation were applied and written on the minds of the young ones, it would stick to them for life.
Owoyele said living according to acceptable societal norms and principles would create a healthy environment and economy.
Earlier in his remarks, the SON state coordinator, Mr Sunday Badewole, said standards club in schools is the best way to catch them young and raise advocators and vanguards of standards for the future.
"When this is achieved, the much needed socio-economic change required to secure the future of Nigeria would have been achieved for Nigeria by SON."
In his remarks, the State Commissioner for Education, Mr Wasiu Omotunde-Young, said the inauguration of the club would inculcate the mindset of quality assurance in children at a tender age.