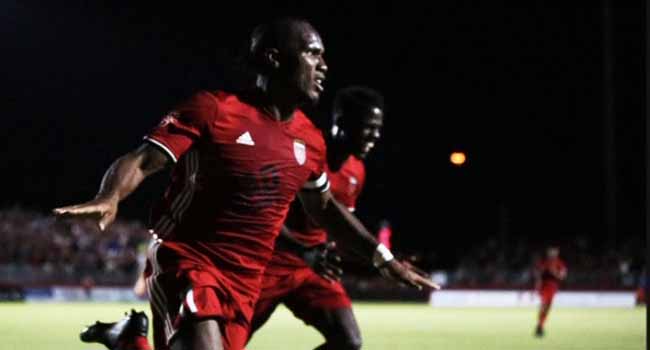 Didier Drogba netted a goal and assisted on another to help his new Phoenix Rising squad to a 2-1 win Saturday night in Arizona.
The 39-year-old from the Ivory Coast, who is a part owner of the team, played the entire 90 minutes of his first United Soccer League (USL) match.
Drogba spent last year with the Montreal Impact of Major League Soccer (MLS), the top league in North America, before moving to down a division to Phoenix this year.
MLS does not have a franchise in the area and Drogba's Phoenix Rising are considered front runners to move up when the league expands.