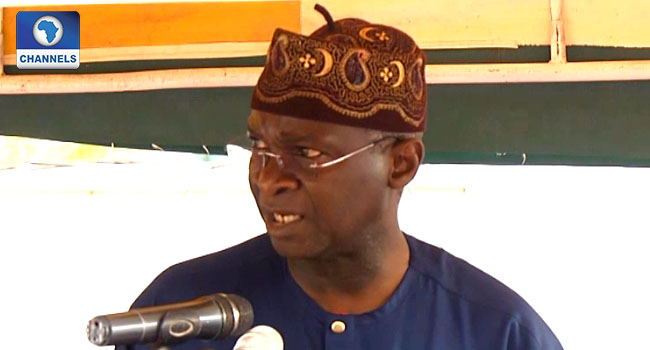 Minister of Power, Works and Housing, Babatunde Fashola has mandated the National Electricity Regulatory Commission (NERC) to sanction any DISCO that fails to meet up with its metering commitment.
Speaking at the 16th monthly meeting of operators in the electricity industry, at the Ugwuaji 330/132 Kv Transmission Station, Enugu State, Mr Fashola said the Federal Government has zero tolerance for DISCOs who extort customers and sabotage the effort of the government in fighting corruption in all sectors.
"NERC as the regulator has been mandated to ensure that DISCOs implement the commitment they made to this meeting that they will meet a certain minimum threshold of metering. NERC should hold them accountable and sanction those who have not met the threshold."
Mr Fashola further stated that he has gotten a lot of complaints about some DISCOs disconnecting those who have prepaid meters.
"For now I will keep the names of those DISCOs out of the media but next month if nothing is done by those DISCOs to address these issues I will publish their names."
He also noted that the Federal Government is progressing in its road map to increase power across the country and appealed to the public to extend the Whistle Blowing Policy to power theft.