Senate Asks Presidency For Resolutions Of National Conference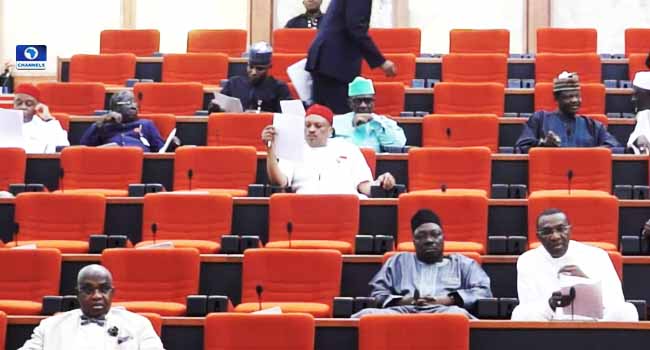 The Senate has asked the Presidency            to submit the resolutions of the National Conference to the National Assembly for deliberation.
According to the Senate, the issues raised and solutions preferred in the National Conference report would address the issues of unity and oneness in the country.
The National Conference was held during the administration of former President, Goodluck Jonathan.
The former President had sent the report of the National Conference to the parliament at the tail end of the 7th Assembly.
But the lawmakers did not look into the report before the expiration of the Assembly.