Court Adjourns Ruling On Osoba's Case Till June 22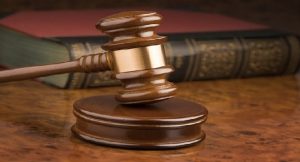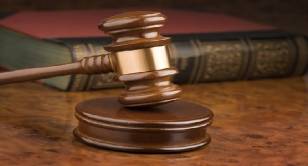 Justice Aderemi Adegoroye of the Ondo State High Court sitting in Akure has fixed ruling in applications filed in a suit challenging the eligibility in office of the Acting Chief Judge of the state, Justice Temitayo Osoba for June 22.
The written applications filed by Dayo Akinlaja (SAN) bother on extension of time and memorandum of appearance for the Acting Chief Judge in the case instituted by an Akure-based lawyer, Femi Emodamori.
At the resumed hearing of the case, Genevieve Okoye from the Dayo Akinlaja chambers told the Ondo State High Court that applications for extension of time and memorandum of appearance as agreed upon during the last sitting had been filed.
Okoye stressed the need for speedy trial of the case, saying unnecessary technicalities should be avoided by all parties in the suit.
She said the court needed to determine the matter as fast as possible in order to dissolve the rumours and impressions being created in the public.
Counsel to the State Government, Batife Phillips said he withdrew his appearance for Osoba to enable Akinlaja take over within the stipulated time.
He said the cases are before the court and would not want to pre-empt the court on them.
On his part, the complainant, Femi Emodamori, after announcing appearance for himself, told the court that he had filed a written preliminary objection against the competence of Dayo Akinlaja's application.
He prayed the court to strike out Akinlaja's application to appear for the Acting Chief Judge because it was filed out of time.
Citing several court orders, Emodamori explained that even the application for extension of time comes with penalties which the court cannot waive.
He told journalists that he suspected that the defendant would not want the case to be heard expeditiously, insisting that if he could not get justice at the high court, he would proceed to higher courts.
It was after listening to both parties that the trial judge adjourned ruling on the application for extension of time and sought for cooperation among the parties in order to allow for speedy adjudication of the case.