Ife Clash: Court Grants Six Suspects Bail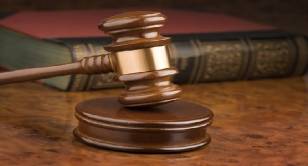 The Osun State High Court has granted bail to the six accused persons standing trial for the March 8 Ife communal clash that left 46 people dead.
Justice Kudirat Akano held that each of the suspects must produce sureties that must be either a traditional ruler or level 14 officer with a valid tax clearance.
The sureties are to deposit N5 million.
Justice Akano gave her ruling on the bail application, which was filed by the defence counsel in May, at the resumed seating today after hearing the testimony of the third prosecution witness.
In his testimony, the witness, a police investigator DSP Akinlabi Ogundile, told the court that a total of 100 houses, 13 vehicles and five motorcycles were burnt during the crisis.
DSP Ogundile who presented the evidence in pictures also disclosed that some incriminating materials were found in the possession of the suspects.
Trial Justice Akano, however, rejected the picture exhibits on the grounds that they do not conform with the Evidence Act.
While the defence counsel Wale Olawoyin praised the bail application's ruling, the prosecutor Simon Lough said it has no effect on the case whatsoever.
The matter is adjourned until July 7.