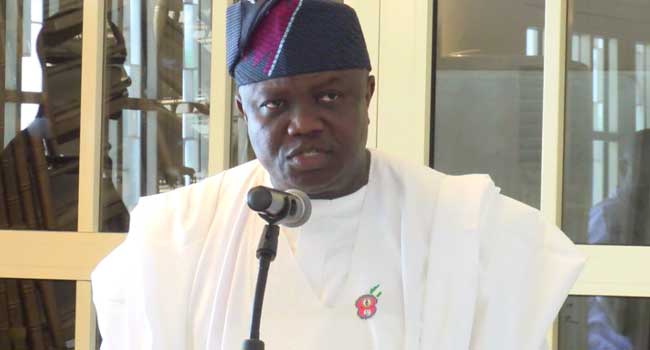 The Lagos State Governor, Akinwunmi Ambode has sworn in new commissioners of the Lagos State Independent Electoral Commission (LASIEC).
The governor also swore in the Director-General of the state's Safety Commission as well as members of the state's Public Procurement Agency; Audit Service Commission; and Science and Innovation Council.
According to a statement signed on Monday by his Chief Press Secretary, Habib Aruna, the newly sworn-in members include Professor Gabriel Olatunde Babawale and Dr. Noah Olanrewaju Lawal-Jinadu as commissioners of LASIEC.
Others are Mr Bolaji Miftah Are, Mrs Iyabo Elizabeth Ladipo and Mr Ayo Adebusoye (Public Procurement Agency); Mrs Jokotola Ojosipe-Ogundimu (Audit Service Commission); and Mr Hakeem Dickson (Director-General of the Lagos State Safety Commission).
The new appointees have been asked to add value to the corporate governance, growth and all-round development of the state.
Governor Ambode said the appointments were strictly informed by the track record of achievements, integrity and credibility of the members.
"Your appointment is a call to public service and I am very confident that you will justify the trust the government has reposed in your ability and capacity to add value to the corporate governance, growth and development of the state.
"Let me also add that your appointment is an invitation and a privilege to be part of history as we lay a solid foundation for the future of Lagos; a Lagos that our children and their children will enjoy for many years to come," he noted.