Court Remands Niger PDP Chairman, Tanko Beji In Prison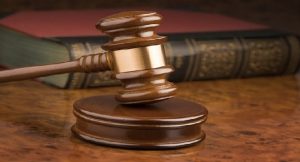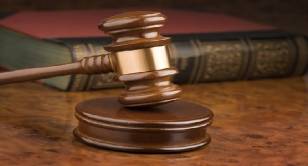 A Minna High Court on Monday remanded the Chairman of the Peoples Democratic Party (PDP) in Niger State, Tanko Beji in prison custody.
The presiding judge, Justice Aliyu Maiyaki held that Beji, who had been in the custody of the Economic and Financial Crime Commission (EFCC) for about two weeks, would remain in prison custody until hearing on his bail application on Friday, June 23.
Counsel to former Niger State Governor, Babaginda Aliyu, Ayodele Oladeji had urged the court to grant the PDP Chairman bail on the ground that he is a lawyer who has been practicing in the state.
The EFCC lawyer, Gbolahon Latona, however, moved against the bail and urged the judge to use his discretion on the matter.
Mr Beji was formerly arraigned on Monday by the EFCC in amended charges alongside former Governor Aliyu and former commissioner of environment, Umar Nasko, for criminal breach of trust punishable under Section 97 of the Penal Code Law of Niger State, Cap 94, Vol. 3 Laws of 1992.
In the amended charge, the former governor who is the first accused in the case is standing trial on a seven-count charge of criminal breach of trust and abuse of office while he was governor of the state between 2007 and 2015.
Beji who is the second accused person is also standing trial on two count charges of criminal breach of trust and abetting the commissioner of crime punishable under Sections 85 and 312 of the Penal Code of Niger state; while Nasko is standing trial on three count charges of criminal breach of trust and abuse of office.
The three accused persons have pleaded not guilty to the charges levelled against them.
Justice Maiyaki, however, did not tamper with the earlier bail granted Babangida and Nasko, saying the amended charges do not entail tampering with their bail and that that they did not violate the stipulated bail conditions.
The judge fixed September 11 to 15 for hearing on the substantive suit of the accused.