Obiano Partners UNIDO On Entrepreneurial Education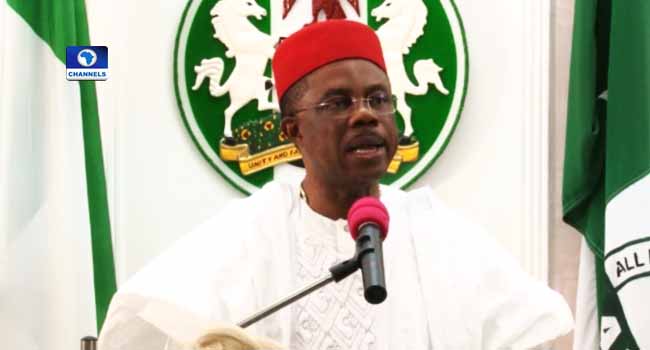 Anambra State Governor, Willie Obiano has signed a trust fund agreement with the United Nations for Industrial Development Organisation (UNIDO) for the 'Learning Initiative for Entrepreneurs' Life Project'.
The partnership programme is aimed at upgrading teachers, students in senior secondary schools, undergraduates, graduates, as well as those in technical and vocational institutions, toward creating small scale businesses and attaining financial freedom.
The governor disclosed this at the Governor's Lodge, Amawbia where the Regional Director of UNIDO, Mr Jean Bakole lauded his efforts towards improving education in the state.
He noted that the initiative was at the heart of his administrative policy in human capital development, adding that it would reduce the challenges of youth restiveness in the state.
"This UNIDO partnership with Anambra State government is at the heart of what this administration wants to do: to give lifelong skills to our youths that are in technical education and we have made it simpler because tuition is free and so we have gotten a very large enrollment and I'm comfortable that in less than two-three years, these youths will graduate and on their own they will start being very productive from day one instead of lying idle. That is one way to solve crime on a lasting and permanent basis. Today, Anambra is the safest state in Nigeria but we are planning to make sure we create an army of youths that are very gainfully employed. So by the time you employ 95 percent of youths, the stock where the criminals will come from would have diminished immensely," he said.
In his response, Bakole, who is also UNIDO representative to ECOWAS, said the project would consolidate a future of productivity and creativity for youths in the state.
He expressed hope that it would invariably uplift and stabilise Nigeria's economic base, stressing that the initiative was a breakaway from traditional education to a new approach.
"We are with a new approach where youths and women can be creators. We are not here to use paste and copy, we are here to upgrade the skills of those people to be creators because this is the epicenter, this is the foundation of industry. Why are the other countries that rule the world moving ahead? When you see a country like Turkey, a country like Vietnam and Russia so squared, it is because those young people are trying to go beyond what they are learning. They are creators and we will like youths in Africa to do the same and in particular, when we come to Nigeria, this is one of the brilliant states, Anambra, which has contributed in terms of human capital to economic and to the leadership of the country," the UNIDO representative said.