Court Refuses To Dismiss $1.6bn Fraud Charges Against Omokore, Others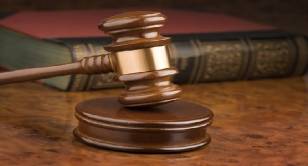 Justice Nnamdi Dimgba Of The Federal High Court In Abuja has rejected an application seeking an order dismissing the $1.6 billion fraud charges against Jide Omokore, an associate of a former petroleum minister, Mrs Diezani Alison-Madueke, and others.
In a ruling delivered after hearing arguments on the application, the trial judge also turned down the request to strike out an additional proof of evidence exhibiting the statement made to the Economic and Financial Crimes Commission (EFCC) on June 7, 2017, by an additional proposed prosecution witness.
The application filed by the fifth defendant in the case, Abiye Membere, was based on the contention that the act of EFCC obtaining a witness' statement about one year into the trial and when two prosecution witnesses had concluded their testimonies, constituted and abuse of court process.
In his ruling, Justice Dimgba held that an alleged violation of the federal high court's practice direction on criminal matters as argued by Membere's lawyer, could not rob the court of its jurisdiction to hear a criminal case.
He held that the jurisdiction to hear a criminal case was donated to the court by the statutes prescribing the offences on which the defendants were being tried and not the practice direction.
The judge further added that the law did not limit the prosecution to specific types of additional evidence either documentary or oral that could be filed in court in the course of the trial.