Evolution Of Visual Effects On "Pirates Of The Caribbean" Series
   When the fifth "Pirates of the Caribbean" movie sailed into cinemas in May, fans were expecting bigger and bolder action sequences and characters from the Disney franchise.
Global ticket sales suggest audiences aren't disappointed – "Salazar's Revenge" (or "Dead Men Tell No Tales" in the U.S.) has already raked in more than $650 million worldwide, according to Box Office Mojo.
In this instalment, Johnny Depp's Captain Jack Sparrow finds he's being pursued by long-time foe, Captain Barbossa (played by Geoffrey Rush), as well as a forgotten nemesis named Armando Salazar (Javier Bardem), a maniacal undead pirate hunter.
To help bring the story to the screen – and in 3D – directors Joachim Ronning and Espen Sandberg relied on expert visual effects designers at MPC, a major VFX house in the industry.
MPC said its team of artists, based in London, Montreal and Bangalore, spent more than two years working on the sequel. The effort involved some 800 visual effects artists and production crew who delivered 1200 shots for the movie. According to MPC, they created everything from epic ship battles and complex water simulations, Salazar and his sailors, the ghost sharks and various environments.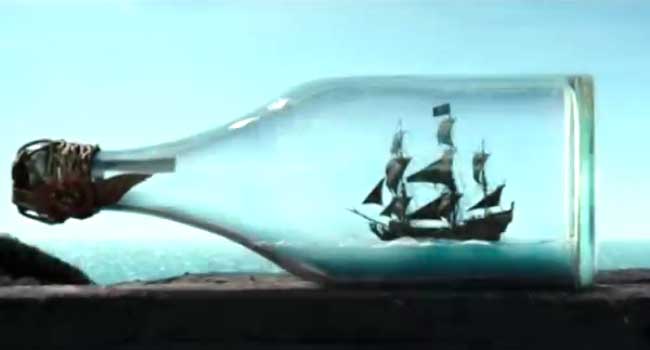 "There are different ideas that they probably never would have dared 14 years ago because they knew that the process would be either too long, too expensive and the outcome probably wouldn't have been as good as it would be today. So, I think what we do is we allow the filmmakers to free up their creative expectation of what they can write to create and then help them get that up on the screen," said Gary Brozenich, who was responsible for overseeing the visual effects from early planning to post-production.
"It can be quite as extensive as, you know, really looking at the finest detail like a droplet or something like that…The ability now that we have these days with visual effects is that it allows you to manipulate almost every single aspect, so you have the freedom to really adjust everything and it's greatly utilised by a lot of filmmakers," added his colleague Sheldon Stopsack, who focuses on ensuring the end result is up to standard.
MPC has a long list of clients and projects, including "The Martian", Disney's "The Jungle Book", "X-Men: Apocalypse", "Ghost in the Shell" and "Alien: Covenant".