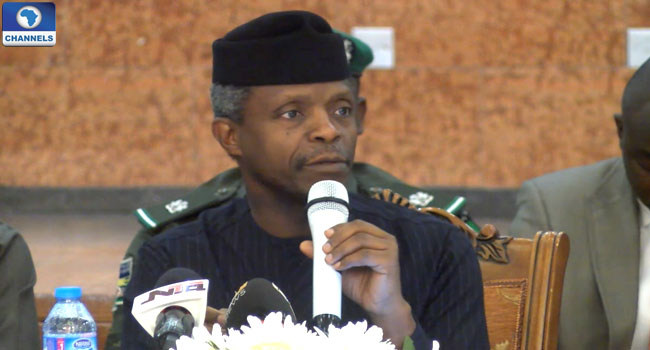 The Acting President, Professor Yemi Osinbajo, has signed an executive order to back the Voluntary Assets Income Declaration Scheme (VAIDS).
Professor Osinbajo signed the executive order on Thursday morning during the launch of VAIDS at the Presidential Villa in Abuja.
Key government officials, including the Minister of Finance, Mrs Kemi Adeosun, witnessed the signing of the executive order and launch of the scheme, which the acting President said is targeted at increasing tax awareness and compliance.
It will also grant taxpayers a time-limited opportunity to regularise their tax status without penalty.
The Acting President said, "When people pay taxes they pay more attention to what government is doing. There's a greater level of political and social consciousness.
"Taxes not only about boosting government revenues. When people pay taxes they hold the government to account more."
While decrying the low number of Nigerians that pay taxes, Professor Osinbajo said, "Tax evasion not limited only to wealthy Nigerians. (It is) Also not limited to individuals. Many companies maintain two to three sets of books."
According to the Acting President, the scheme is being rolled out by the Federal and state governments and will ensure that citizens and companies pay taxes.