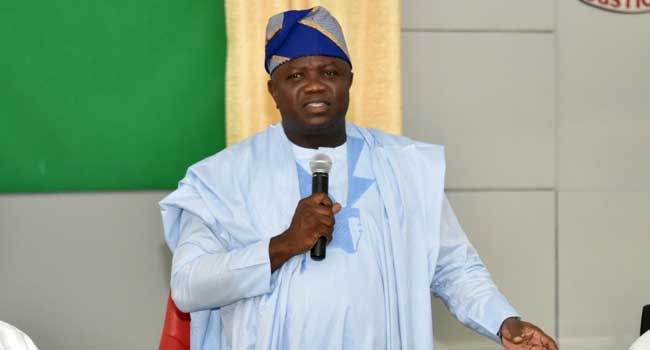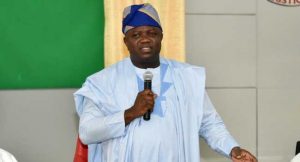 Governor of Lagos State, Mr Akinwunmi Ambode on Thursday charged traditional rulers in the State to brace up and rise to their responsibilities in ensuring that the menace of ritual killings and kidnappings happening within their communities are quickly stamped out of the state.
Governor Ambode, who said this while commissioning the rehabilitated Fire Station in Itamarun, Epe, said he was deeply concerned about the spate of kidnappings and the recent cases of killings perpetrated by a faceless cult group, popularly known as Badoo.
Speaking specifically on the recent killings by the Badoo group, the Governor said there were intelligence reports that their activities had the backing of some persons, saying that it was the responsibility of the traditional rulers to speak up against such happenings within their vicinity, as members of the group were not spirit but human beings.
"This is a good opportunity for me to say this, since the majority of our traditional rulers are here. We just want to pass a message to say that we need to come together and ensure that we speak to all our Baales in the communities that we are having issues and also in Ikorodu to say that we must speak to ourselves.
"We have intelligence here that some of these things are coming from within and our Kabiyesis and Obas need to do something as quickly as possible to arrest this decadence that we have here.
"As far as the Badoo case is concerned, I don't believe that it has anything to do with a disappearing ghost. I don't also believe that the rituals can be taking place, without some people not being behind it.
"So, I challenge all our Kabiyesis and all our traditional rulers and Baales, we must arrest this situation as quickly as possible and show that traditional value that we have always been known for and then we would continue to support you."
He, however, assured residents that he would leave no stone unturned to rid the state of the evil activities.
Giving an update on the six abducted Igbonla Model College students, the Governor said that efforts have been stepped up to secure their release and reunite them with their families.
"We know that no amount of expenditure is enough to keep the city safe. I just want to assure Lagosians that we are doing everything possible.
"We don't run the government on the pages of the newspapers, and that's why you see that we do not make comments on the newspapers, but we are trying as much as possible to make sure that we get these children back safely which is more important for us," he said.
Ambode also noted that the government would tighten security in all the water ways and continue to provide adequate support to security agencies towards ensuring that the state remains safe and secured for residents and investors.
He said the decision to rehabilitate the fire station was part of ongoing efforts by his administration to upgrade the firefighting capacity of the State Fire Service.