Suleja Flood: Death Toll Rises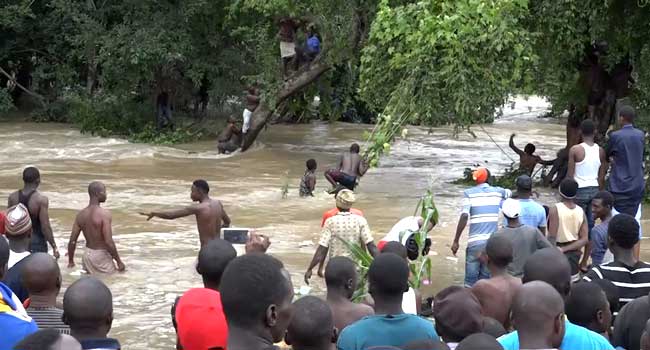 More than 10 persons are said to have died following the downpour that occurred on Sunday morning in Suleja Local Government Area of Niger State, which resulted in a flood.
The Deputy Governor of the state visited the affected communities are residents counted more losses.
The incident which occurred in Banki-Iku and Chachania communities is said to be the worst so far in its history as property worth millions of Naira were destroyed while some houses were submerged.
The Chairman of Suleja Local Government Area, Abdullahi Maje, confirmed the incident to Channels Television on Sunday.
He explained that the heavy rain started around 12 midnight and went on for hours, leaving more than 100 houses flooded in the area.